3rd Annual Festival of New Spanish Cinema in San Juan, Puerto Rico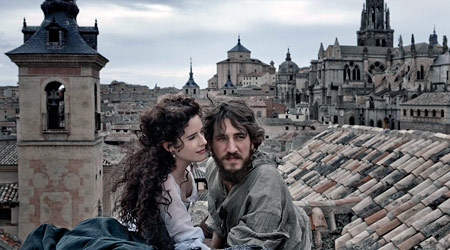 The energy of Almodóvar. The risk-taking of Amenábar. The unadulterated exhilaration of Buñuel. The fourth annual 2011 Festival of New Spanish Cinema unveils the next generation of Spanish film legends.
Featuring first-time filmmakers and established masters alike, the very best in contemporary Spanish cinema comes to San Juan. Join us for award-winning comedies, romances and dramatic masterpieces, and the special unveiling of a horror classic.
But we celebrate Spanish-style, which means we don't stop with screenings alone: our tour includes Washington premieres, parties, live music, visiting directors and actors, and live online interviews with filmmakers that offer you a direct line to Spain.
Organized by Pragda and Festival Internacional de Cine de San Juan. With the support of the Embassy of Spain in Washington and the Ministry of Culture of Spain - ICAA. Special thanks to Iberia, American Airlines and Eurochannel.
Film
San Juan, PR
Oct 5, 2011 – Oct 12, 2011
Venue
Phone
787-722-0465
More information