Spanish Cinema, 'Cerca y Lejos'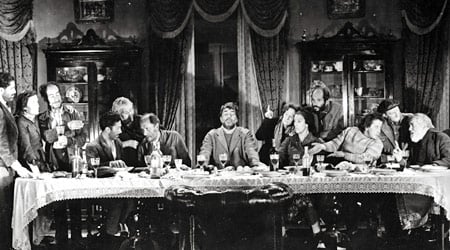 The Spanish Film Series presents a provocative tour of Spanish cinema's history through a series of movies that weave together the country's cinematography.
It has been more than a century since Fructuós Gelabert filmed Riña en un café in 1896, putting in motion the Spanish film industry. In an effort to shed light on, and promote lesser-known films, we have selected a series of movies that exemplify the most avant-garde and unorthodox trends of our cinema over the past century.
Films include: Bienvenido Mister Marshall, Viridiana, El Espíritu de la colmena, Los santos inocentes, El color de las nubes, En la Ciudad sin Límites.
Presented by the Instituto Cervantes and the NHCC, Bank of America Theater. Open to the public, 7pm on Thursdays. Admission is free.
Film
Albuquerque
Sep 15, 2011 – Nov 3, 2011
Venue
Bank of America Theatre, National Hispanic Cultural Center, 1701 4th St SW # 211, Albuquerque, NM 87102-4508
View on Google Maps
Phone
505-724-4777
More information