4th Annual Festival of New Spanish Cinema in Seattle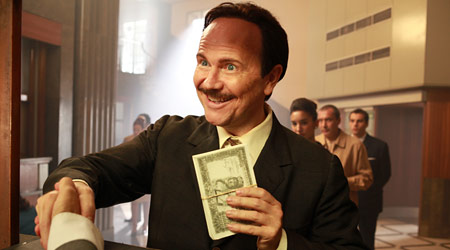 The energy of Almodóvar. The risk-taking of Amenábar. The unadulterated exhilaration of Buñuel. The fourth annual Festival of New Spanish Cinema, our biggest and riskiest yet, unveils the next generation of Spanish film legends.
Featuring first-time filmmakers and established masters alike, the very best in contemporary Spanish cinema comes to Seattle for fourth year in a row. Join us for award-winning comedies, romances and dramatic masterpieces, and the special unveiling of a horror classic.
But we celebrate Spanish-style, which means we don't stop with screenings alone: our tour includes U.S. premieres, parties, live music, visiting directors and actors, and live online interviews with filmmakers that offer you a direct line to Spain.
Organized by Pragda and SIFF Cinema. Supported by the Embassy of Spain in Washington DC and Ministry of Culture of Spain-ICAA. Additional support comes from Consulate of Spain in Seattle, Consulate of Spain in San Francisco, Instituto Cervantes Seattle, University of Washington, Iberia Airlines, American Airlines, Eurochannel and Martín Códax Wine and Las Rocas Wine, our exclusive wine sponsor.
Wednesday September 21

7:30 pm: With or Without Love. Opening Reception for Invited Guests
9:30 pm: Every Song is About Me

Thursday September 22

7:30 pm: Half of Oscar
9:30 pm: Lovestorming

Friday September 23

4:30 pm : With or Without Love
7:30 pm : Lope
9:30 pm : Who Can Kill A Child?

Saturday September 24

2:00 pm : Half of Oscar
4:00 pm : Lovestorming
7:30 pm : For 80 Days
9:30 pm : Kidnapped

Sunday September 25

2:00 pm : For 80 Days
4:15 pm : Bicycle, Spoon, Apple
7:00 pm : The Great Vázquez
Film
Seattle
Sep 21, 2011 – Sep 25, 2011
Venue
Phone
206-324-9996
More information