New urban cultures from Spain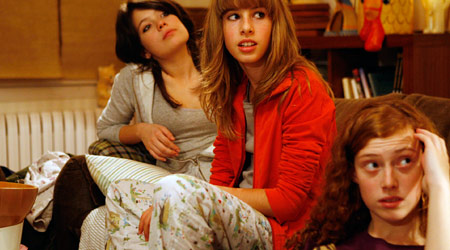 Showcasing the young urban experience of today in four feature films, shorts selections, and music videos.
It's fresh, it's young, it's non-conventional, it's culture… It's Spanish Urban Culture! The keenest vision of life on the streets can always be found behind the lens, the paint can, the laptop, and the eyes of a city's youth.
New Urban Cultures from Spain showcases the young urban experience of today in the form of four feature films, a series of short selections, and a special focus on the music video. After all, we can't discuss urban culture in Spain and not include music, which is pervasive in our cities' streets, bars, discos, and concert venues.
So, in addition to our film program, we've selected some of Spain's best musicians from the popular pantheon, ranging from the best-respected indie bands on the scene to El Guincho's tropicalia and Tote King's hip hop. But PRAGDA's cultural initiatives rest on the moving image, so we'll take it a step further and introduce you to some of Spain's best directors working in the fast paste of the urban landscape. Whether it puts you in the mood to dance or just dazzles your eyes, it's sure to get your senses in motion.
Admission is free. All films in Spanish with English subtitles.
Thursday September 22, 7:00 pm

Music Video: Bombay
Short films: The 4 McNifikos + The Commute
Blog, by Elena Trapé. Q&A with filmmaker

Friday September 23, 7:00 pm

Music Videos: Mentiras + Todos mortales
Short film: La Tama
25 Carat, by Patxi Amezcúa

Saturday September 24, 7:00 pm

Music Video: Mar el poder del mar
Short films: Nocta + Protoparticles
One-Armed Trick, by Santiago Zannou

Sunday October 25, 7:00 pm

Music Video: Scooby-Dude
Short film: Emetreinta
True Love, by Ion de Sosa
Film
New York
Sep 22, 2011 – Sep 25, 2011
Venue
King Juan Carlos I of Spain Center, 53 Washington Square South, New York, NY 10012
View on Google Maps
More information