Woodstock Film Festival: 'Pájaros de Papel'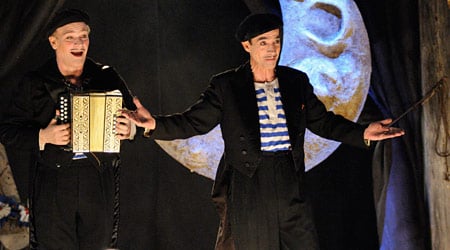 Emilio Aragón takes part of the Indie Film Festival with his first feature film Paper Birds.
Hailed by Indiewire as "A true American Maverick Among Fests" and praised by actor Ethan Hawke as "among the finest of a dying breed: a festival that isn't trying to sell you anything, but simply and beautifully celebrating the art & craft of filmmaking," the Woodstock Film Festival premiers exceptional films and hosts the most talented emerging and established professionals in the movie industry.
Join us September 21-25 for screenings, panels and concerts. Screenings feature more than 125 narrative and documentary films from around the country and the world. PANELS cover a broad spectrum of current artistic, technical and social issues. Concerts feature rock, folk, jazz, blue grass and more from world-class artists.
The Woodstock Film Festival is also excited to announce that it will work with the Consulate General of Spain in New York to present some of the most exciting Spanish Films and their filmmakers to its audiences!
Paper Birds (Pájaros de Papel)

Spain, 2010, 115 minutes. Language: Spanish with English subtitiles
After the civil war has destroyed their lives, an odd assortment of vaudeville artists bands together to perform in a traveling troupe. Scenes of rehearsal and joyous performance are contrasted with the oppressive watchfulness of Francoist agents, as the troupe struggles for subsistence on days when applause must suffice to sate the hunger pangs. Part celebration of this lost art, and part a touching tale of the bonds of friendship that develop between the artists, the film retains a sincere tone without lapsing into melodrama.
Film
Woodstock
Sep 21, 2011 – Sep 25, 2011
Venue
More information