Nat Chediak presents 'David Trueba, recent works'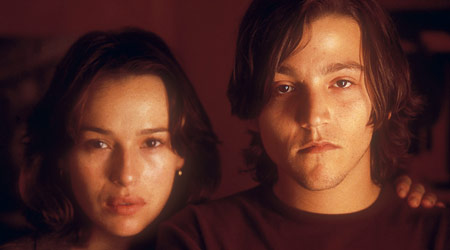 Director, screenwriter and novelist David Trueba presents his latest film productions in Miami.
David Trueba was born in Madrid in 1969 and has been successful both as a novelist and as a screenwriter. La buena vida was his widely acclaimed debut as a film director and was followed by Obra maestra, Soldados de Salamina, Bienvenido a casa, and La silla de Fernando. He is the author of three novels: Cuatro amigos, Abierto toda la noche and Learning to Lose (Paperback, 2010).
Screening of the serial ¿Qué fue de Jorge Sanz? (2010)

¿Qué fue de Jorge Sanz? is the title of a false documentary, written and directed by David Trueba, which satirizes the life of the well-known Spanish actor, a middle-aged and unemployed man seeking work in the complicated world of acting, in addition to caring for his child. It is made up of six chapters of thirty minutes of duration.
Friday, September 16th at 4:30pm.
Screening of Soldados de Salamina (2002) with the presence of the director.

A novelist who has abandoned her writing career tracks down the details of a true story from the last days of the Spanish Civil War. The writer and Falangist Rafael Sánchez Mazas faced a firing squad along with fifty other prisoners, but managed to escape into the woods. A Republican soldier, apparently one of those searching the area for the escaped prisoner, found him but allowed him to escape. The novelist pieces together the fragments of the story, plagued by contradictions and mysterious characters, and comes to realize that her search for the truth is a personal quest of self-discovery.
Friday, September 16th at 6:45pm.
Screening of Bienvenido a casa (2006)

A dramatic comedy movie starring some of the most prestigious actors in Spain, such as Pilar López de Ayala, Alejo Sauras, Ariadna Gil, Juan Echanove, Jorge Sanz, Concha Velasco or Carlos Larrañaga. The movie tell the history of Samuel and Eva, a young couple who moves to Madrid when Samuel finds out work in a newspaper as a photograph. Eva plays the viola, and although Samuel doesn't knows, she's expecting a baby.
Friday, September 16th at 9:30pm.
David Trueba and Nat Chediak in conversation

Free and open to the public.
Saturday, September 17th at 1:00pm.
Related events:
Film
Miami
Sep 16, 2011 – Sep 17, 2011
Venue
Phone
786-385-9689
More information