'YAS': Young Architects of Spain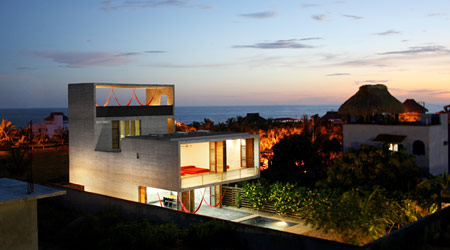 The primary aim of the Young Architects of Spain exhibition is to discover a generation of Spanish Architects under 40 years of age who are admired by their professional peers.
The exhibition shows that architectural excellence is found not only in the work of internationally renowned Spanish maestros, but also in the unknown work carried out in the studios of a new generation of professionals, which ensures a promising future for Spanish architecture.
The works were selected by means of a public competition open to all young Spanish architects. The more than 700 projects underwent an individual selection process by the members of an international jury composed of prestigious architects such as Alberto Campo Baeza and Manuel Blanco and the architecture critics Kenneth Frampton and Juhani Pallasma.
A lecture by the prestigious Modern Architecture expert Kenneth Frampton — Frampton on Spanish Young Architects — and a panel discussion with Spanish Architects and curators of the exhibit Jesús Donaire and Jesús Aparacio will be held at 5:30pm on Thursday, September 15th, followed by the public opening of the exhibit at 7pm. Free admission. RSVP required:
Architecture
Washington, D.C.
Sep 15, 2011 – Oct 15, 2011
Venue
American Institute of Architects, 1735 New York NW, Washington D.C., DC 20006
View on Google Maps
Phone
202-626-7472
More information