Artist Talk with Elena del Rivero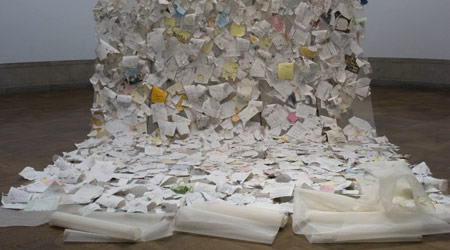 In conjunction with her exhibition, [Swi:t] Home: A CHANT, Elena del Rivero will speak in conversation with fellow New York-based artist, Andrea Blum.
The pair will discuss the making of Del Rivero's work on view in the lobby gallery and the relationship between art and the city after 9/11.
The presentation of Elena del Rivero's work is made possible through a partnership with the Embassy of Spain and the Consulate of Spain in New York. Additional support is provided by Acción Cultural Española (AC/E), and the Toby Devan Lewis Emerging Artists Exhibitions Fund.
Visual arts
New York
Sep 15, 2011
07:00 pm
Venue
More information