'From El Greco to Dalí': Great Spanish Masters from the Pérez Simón Collection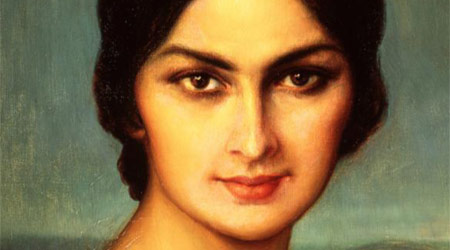 This spectacular survey of Spanish art from the 16th century to the 1970s will feature 64 works drawn from one of the world's finest private collections.
Spanning five centuries, this selection of works by some of the world's most celebrated artists illustrates a splendid chapter in the history of Spanish art. Visitors to the exhibition will also be invited to discover dazzling artists little-known in the U.S., such as the Romantic Manuel Barrón y Carrillo, or the Modernist Romero de Torres.
This exhibition proposes new perspectives on the story of Spanish art, considered both thematically and historically. An outstanding selection of old master paintings will underscore the importance of religious piety and royal patronage from the 16th to the 18th century, including Jusepe de Ribera's sensational Saint Jerome, Bartolomé Murillo's sublime Immaculate Conception, and Francisco de Goya's masterful Doña María Teresa de Vallabriga y Rozas. The struggle between tradition and modernity will be considered from the late-18th to the 20th century, featuring six works by Salvador Dalí, among them his monumental Ascension of Christ, and the diptych Gala's Christ, painted for his wife and muse in 1978. Monuments of painting, the masterpieces assembled for this exhibition are also a testament to a preeminent collector's enduring passion.
A native of Asturias, Spain, Juan Antonio Pérez Simón has made Mexico City his home. It is also home to his collection, begun in the 1970s, which now ranks among the greatest in the world. From El Greco to Dalí: Great Spanish Masters from the Pérez Simón Collection, a choice selection from the outstanding works that comprise this stellar collection, premiered in Paris, at the Musée Jacquemart-André, before traveling to the Musée National des Beaux-Arts in Québec City.
Visual Arts
San Diego
Jul 9, 2011 – Nov 6, 2011
Venue
Phone
619-232-7931
More information