The Forgotten Children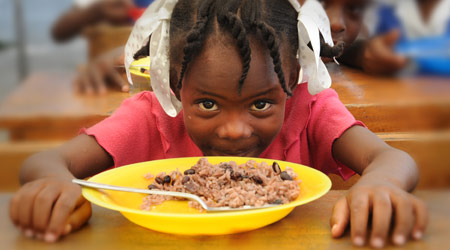 About 13 million children in Latin America and the Caribbean go hungry every day. The book and exhibition of The Forgotten Children documents this reality by forcing the public to directly confront childhood hunger.
In many cases, the living conditions of these children could be improved by the efficient use of existing resources. However, the economic crisis that resulted from rising food prices and natural disasters continues to aggravate this situation.
Accompanying the publication and a reading from the book The Forgotten Children, this exhibit will include some of the most significant photographs from the work. The book is the result of a project undertaken by a team from the United Nations World Food Programme's Regional Bureau for Latin America and the Caribbean, located in Panama and led by Regional Director Pedro Medrano Rojas and Alejandro Lopez-Chicheri, the Regional Information Officer.
Visual arts
New York
Jun 2, 2011 – Jun 9, 2011
Venue
Phone
212-308-7720
More information