Silverdocs 2011 - Documentary Festival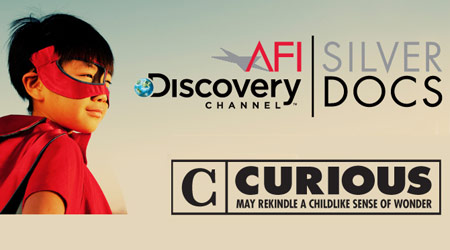 During seven days, the 9th edition of Silverdocs will present the best documentaries from every corner of the globe including fourteen Academy Award nominated films.
This festival also includes a five-day concurrent conference that promotes film documentaries as a leading art form.
Silverdocs plays host to more than 27,000 attendees from across the globe with a diverse range of films, filmmakers and film subjects representing more than 60 countries.
Silverdocs takes place in and around downtown Silver Spring, Maryland — just minutes from downtown Washington, DC — at the AFI Silver Theatre, the flagship theatre of the AFI, one of the premier film exhibition spaces in the country, and the top art house cinema in the region.
Don't miss the Spanish short Comic Author X-Ray — a fun and convoluted look at acclaimed cartoonist David Rubin, — on June 21st and 24th, and El Bulli: Cooking in Progress — a rare behind-the-scenes look at celebrated chef Ferran Adrià's culinary creations — on June 25th.
Film
Washington, D.C.
Jun 20, 2011 – Jun 26, 2011
Venue
American Film Institute Silver (AFI) Theatre & Cultural Center, 8633 Colesville Road, Silver Spring, MD 20910-3916
View on Google Maps
Phone
301-495-6700
More information