'E.CO'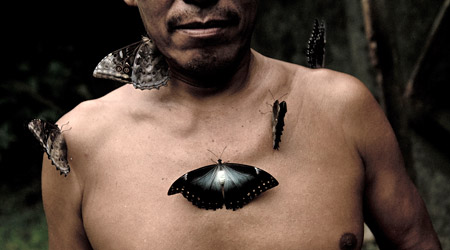 Curated by Claudi Carreras, E.CO presents photographic projects by twenty Latin American and European photographic collectives, each tasked with crafting a visual essay about one of the most important topics of our day: the environment.
Free of curatorial influence, the collectives define "environment" for themselves, and maintain their own production and editing processes. The resulting essays reflect the interests and concerns of each group and nation, as well as the working organization of each collective.
A panel discussion by photographers Iatã Cannabrava (Brazil) and Sergi Camara (Spain) begins at 5 p.m. on Saturday, June 4th and will be followed by the public opening of the exhibit at 6 p.m.
Free admission. RSVP required for the panel:
This exhibition is presented by the Ministry of Culture of Spain, the Embassy of Spain, and the Spain-USA Foundation in collaboration with the American University Museum at the Katzen Arts Center and FotoDC as part of Spain Arts & Culture 2011 Program.
Read our review of the panel discussion held before the opening of the exhibition and learn why you should visit E.CO.
Visual arts
Washington, D.C.
Jun 4, 2011 – Aug 14, 2011
Venue
American University Museum, 4400 Massachusetts Avenue Northwest, Washington D.C., DC 20016-8200
View on Google Maps
Phone
202-885-1300
More information