Film Series: 'Images of childhood in Spanish cinema'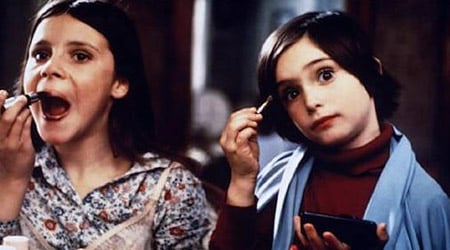 Following the huge international success of Marcelino pan y vino (1955), child-star vehicles became all the rage in Spanish cinema.
Beyond the marvelous singing of Marisol and the other very talented young artists showcased by the popular musicals of the 1960s, we also have memorable performances by children in arthouse hits like The Spirit of the Beehive(1973) or Pan's Labyrinth (2006). Agustí Villaronga's Pa negre/Black Bread (2010), recent winner of numerous Goya awards including Best Picture of 2010, is the latest in a long line of films —some sweet and heart-tugging, others dark and disturbing— which place the world of children at the center of their artistic visions.
The film series include the following screenings:
Cría Cuervos, (Carlos Saura: Spain, 1976. 90 minutes). On May 4 at 6:30 pm.
Marcelino Pan y Vino (Ladislao Vajda: Spain, 1955. 90 minutes). On May 7 at 12 pm.
Secretos del corazón (Montxo Armendáriz: Spain, 1997. 105 minutes). On May 14 at 12 pm.
El Bola (Achero Mañas: Spain, 2000. 88 minutes). On May 18 at 6:30 pm.
Vida y color (Santiago Tabernero: Spain, 2005. 90 minutes). On May 21 at 12 pm .
Film
New York
May 4, 2011 – May 21, 2011
Venue
Phone
212-308-7720
More information